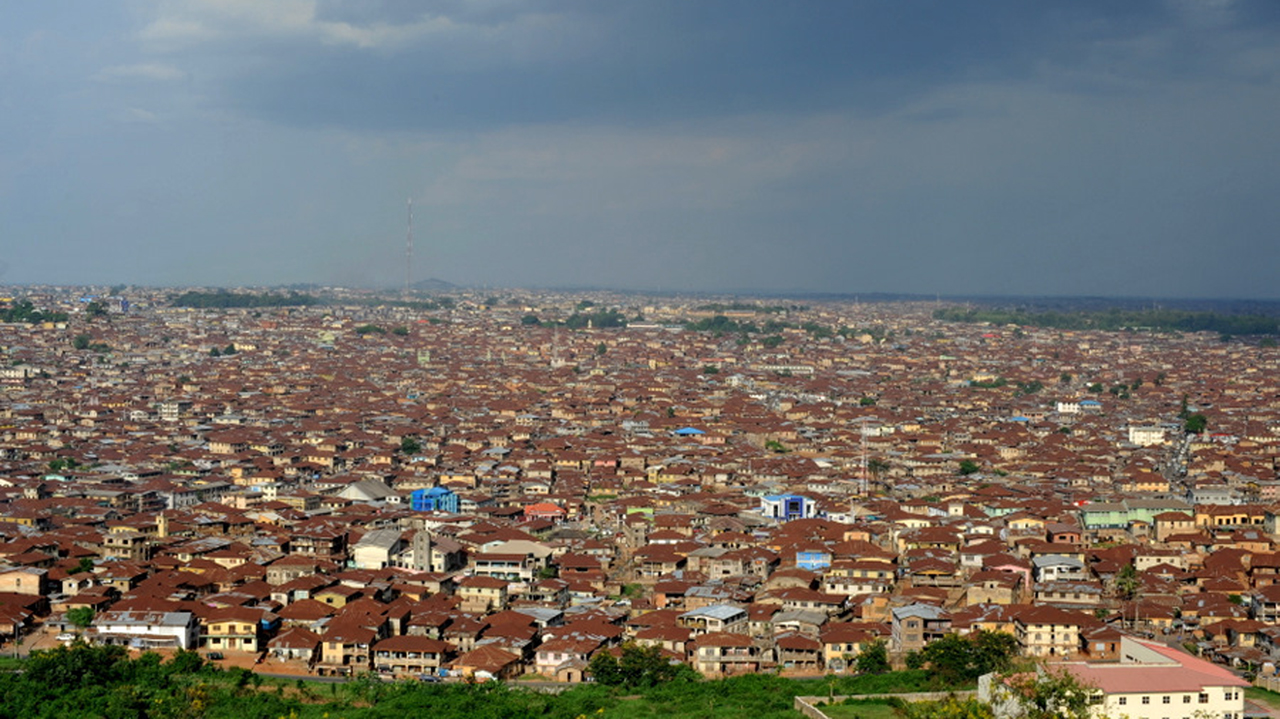 30th Apr 2021
|
by:
admin
'Seventeen Years In Yoruba Country' – glimpses of Yorubaland before Nigeria
By Femi Olugbile
David Hinderer was born in Weisbuch, Germany in 1819. In 1847 he was consecrated into the priesthood by the Bishop of London. He arrived in Badagry in 1849, and from there travelled to Abeokuta to join the mission which had been established there earlier. The atmosphere of the recently settled town was unstable, with constant threats from King Ghezo of Dahomey.
In 1851, he moved to Ibadan to explore the possibility of setting up a mission there. He was well received by the Bale. To calm the murmurings of other prominent people in the warrior-town, the Balogun consulted Ifa. The auguries were favourable, and Reverend Hinderer, thirty-two years old, was welcomed with open arms by the people of Ibadan.
The book 'Seventeen Years in The Yoruba Country' is a compilation of the notes and letters of Anna Hinderer, with commentaries, lovingly put together by people close to her posthumously. David went back to England after establishing a toehold in Ibadan to 'fortify' his mission with a suitable partner. He found one, in a young and devout English lass whose passions from early were to look after children and to live the life of a missionary.
'It's all settled' the young lady announced to her friends and family, after the formalities of a brief courtship. 'I'm going to be married to Mr Hinderer, and we are going to Ibadan.'
A year later, they both travelled to Ibadan, going through the Gambia.
They eventually arrived in Lagos, and then Abeokuta. In Lagos, she had her first attack of malaria fever. In Abeokuta, the fever relapsed. She had always been of a rather delicate disposition.
The family also took on the services of a young convert named Olubi, who would later be a major force in the growth of their Ibadan mission.
There was no lack of excitement.
Ogunbona, the great Egba warlord, became a friend. He once saw her playing a harmonium. He tried to play the instrument and could not produce a sound. He gave up, announcing that only white people could bring sound out of wood and ivory.
The Hinderers would become the first set of 'white' people to live and work in the war capital of Yorubaland. At that time, the population of Yorubaland was estimated at three million, 'speaking one language, but comprising many separate tribes'. The region stretched inland from the Bight of Benin to within forty miles of the Niger and was bordered on the west by the kingdom of Dahomey. The population of Ibadan itself was about one hundred thousand.
'The people were noted for their warlike character' ran the reportage. Warlords, each with their own band of armed followers, routinely raided outlying towns and settlements and came back to Ibadan with booty and slaves. One particular warlord, a young blade named Olunloyo, became a great friend, protector and helper of the Hinderers.
Anna's letters and notes take the reader through a fascinating saga of two unique individuals on a journey without a map. Both were periodically sick, almost to the point of death. They built their first brick and mortar mission house at Kudeti. It was a one-story building with an external staircase. Anna would describe the mutual excitement of the Bale's first visit to this strange construction. After tentatively climbing up the stairs, surrounded by his wives, the Bale was shown around by his friend David, while Anna took the wives aside and showed them her handwash basin. The indigo dye in their iro and buba ran down with the water as they playfully washed their hands.
Old and young called Anna 'Iya' and showed a fondness for her that often bordered on the extreme.
Her description of Ibadan architecture is instructive.
'The houses are all of one pattern…a square enclosing a court open to the sky…The apartments occupied by the family are low dark rooms…covered by a sloping roof of grass…'
Through the rigours of the Ijaiye war, when they ran out of cowries, the currency of exchange required to meet the daily needs of the ever-growing band of house and school children they were supporting. For several months, supplies could not come through from England, and they faced the prospect of starvation. At a point, desperate, David had to brave a journey to Lagos, despite the hostility of the Awujale, who had forbidden him to travel through Ijebu territory.
Relentlessly the mission grew, both in converts and in students getting 'Western' education. A fresh post was set up at Ogunpa.
In the end, failing health and desperate circumstances made it obvious to the Hinderers, after seventeen years, that they had reached the end of their personal mission. They had survived and persevered through great highs and abysmal lows. Their friend, the young warlord Olunloyo  had died in battle, as warlords were wont to do. Ibadan had taken on a life of its own.
Through the good offices of the Governor in Lagos, a safe corridor was created to ferry Anna to Lagos, and then back to England. David stayed back for a while to carry out a proper handover to the people he had trained.
In short order he would join his wife in England. In short order she would die, an old old lady of forty six years.
It is difficult to describe the psychology of the Hinderers in the language of modern day political correctness. They were altruistic missionaries, out to save souls. Were they also racists?
Anna loved the numerous children she brought up in Ibadan. But some of her writings were disparaging of their culture, and even of their possibilities. David was among those who initially opposed moves by the CMS headquarters in London to appoint the first Yoruba black African Bishop, though he seemed to have changed his views later.
David would return to Africa later to set up Church in Lekki and Ode Ondo. He would even pay a visit to Ibadan to marvel at the efflorescence of the seed he had planted.
In his last days, one of his pet projects was assembling a collection of Yoruba Hymns on texts of the scriptures.
He died in 1890.