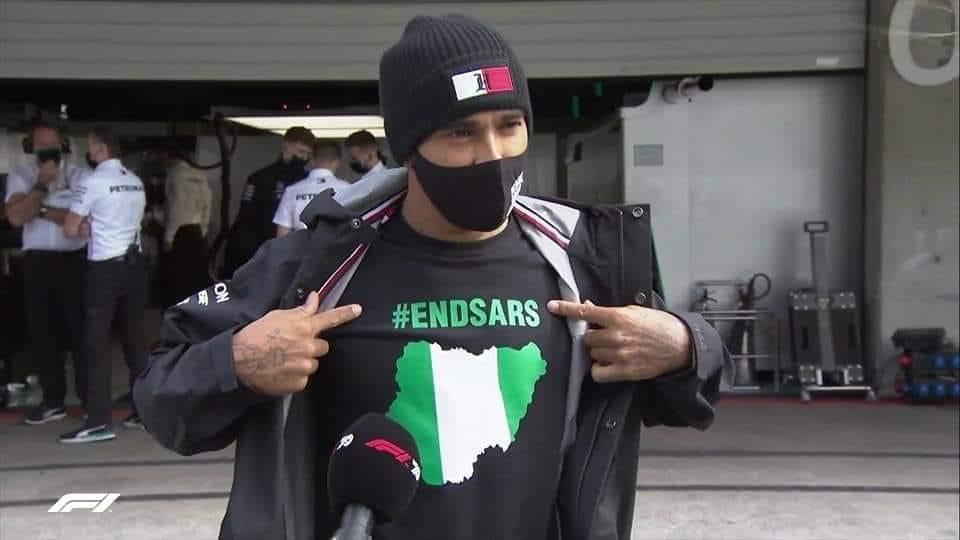 30th Oct 2020
|
by:
admin
And it started on such a high note!
The young, fed up with waiting, decided to occupy the Lekki Expressway, at the tollgate, and to demand change, now.
The date? October 8, 2020.
The immediate trigger was a video of what appeared to be the shooting and fatal injury of a young man in Delta State by members of the notorious SARS unit.
The campaign, #endSARS had been running on and off for almost three years. Millions of tweets and countless statements had gone out on different platforms denouncing the outKt for its several acts of brigandage, impunity and lack of professionalism.
An all – Nigerian animal – that crowd. And they were not going to back off or back down. This one, they said, was different.
There was something spontaneous about it all; just as there was a sense of long- suppressed energy about the way it rapidly spread. In short order, similar eruptions were taking place in other parts of Lagos, and in Ibadan, in Abuja and other cities.
There was a sense of "Nigeria on the Move". A demographic group that made up 60% of Nigeria was rousing itself and Knding common purpose.
They had no leaders, they said. Everybody was a leader.
A truly motley crowd – young men in t-shirts and jeans, ladies in thick spectacles and elaborate hairdos who could be on their way to a dress-down Management brainstorm in Zenith bank or on the way to work out at the gym down the road. And DJs. And music. And speeches.
They were not PDP or APC or whatever. They were nobody's foot soldiers. They were their own army. Everywhere protesters brusquely declined cash 'gifts' from serving government o\cials. In Abuja they ejected activist Omoyele Sowore from their ranks.
"Support us on Twitter", they advised him, Krmly.
It was about SARS – that Police outfit whose members boasted about their power to 'waste' Nigerians if they looked to be 'Yahoo boys', if they refused to be frog-matched to the nearest ATM to empty their bank account, or if they caught their attention in any other way. If corruption, incompetence and cruelty were sad but common policing themes in the Nigerian experience, in SARS they reached their apogee. Nobody was safe. Nobody – especially the youth. The proKle markers for which a youth could be picked off the street to commence a perilous journey with SARS that could end 'any which way'? Wearing dreadlocks. Having tattoos. Driving an expensive car. Having an iPhone 10 or 11, or a top-of-the-line Samsung. Carrying a laptop.
EndSARS protesters at Lekki toll gate in Lagos
The incidents were as bizarre as they were outrageous.
It was easy to tell that the SARS issue was also a metaphor for deeper discontents. The youths were marginalized "leaders of tomorrow" in a unitary 'federation' that functioned more like a hidebound gerontocracy, where 'politics' was a game of musical chairs in a closed shop among an elite from different parts of the country who regularly swapped party platforms and where "leaders" stood for nothing, really. It was not only SARS the youths wanted off their necks but also a dysfunctional governance system that was monstrously expensive to run.
They were not "lazy", they said, chaKng at the description. Nigerian youths were world- beaters, actual and potential. As if to conKrm that, slap in the middle of their protest, Paystack, a payment platform created by two Nigerian youths, was acquired by a buyer for two hundred million dollars.
From the nebulous reaches of the internet, a set of demands arose, and were presented to the government.
With unusual alacrity, they were accepted, and a plan was outlined for their implementation.
It was going so well, so soon. Momentum, plus even a certain hubris.
A few voices of growing disquiet from within and without asking belatedly for a grand strategy, a set of "next steps", an exit strategy to forestall a nightmare scenario of "snatching defeat from the jaws of victory". The expression STFU, a not-very-nice way to say "shut up" sent them scurrying for cover.
Given the cleavages and Kssures and 'agenda-within-agenda' that was the story of Nigeria, something was going to give.
It did, rudely, on the night of the 20th of October.
Since then the country has stared into the bottom of an abyss and recoiled at what it saw. Public and private property looted and put to the torch. Mobs on the rampage, ready to die, ready to kill. Ominously it began to look possible that the mobs after running out of "government" and "political" targets might turn inwards on the rich, unleashing true mayhem.
Slowly, a certain calm is beginning to return.
The judicial inquiries into SARS and the sordid happenings of 'Black Tuesday' are cranking into gear.
But the new reality will not be the old reality. Nigerians will remember civilians and police brutalised by mobs, but they will also remember how in Ogombo, the community stepped forward to prevent the rampaging mob from destroying 'their' police station and assaulting 'their' policemen. They will remember protesters waving their nation's fag and cleaning up the roads after the day's protest. Nigerians have seen what hell could look like, but they have also caught feeting glimpses of the country they could be in the process of birthing.
A well-reasoned agenda and strategy document of the protesters is now in circulation. Beyond SARS, and even with Restructuring as a given, the very nature of politics in Nigeria would have to change. Political parties will not be "investments", owned by individuals. Political o\ce will not be a lucrative business. The cost of governance will not continue to be unreasonably onerous. Frustration must not be so rife among the masses. The people must not have reason to continue to be justiKably distrustful of their leaders.
Whether or not this expanded brief was what the protesters had in mind when they took the tollgate on the 8th of October, this is the state of the story now.