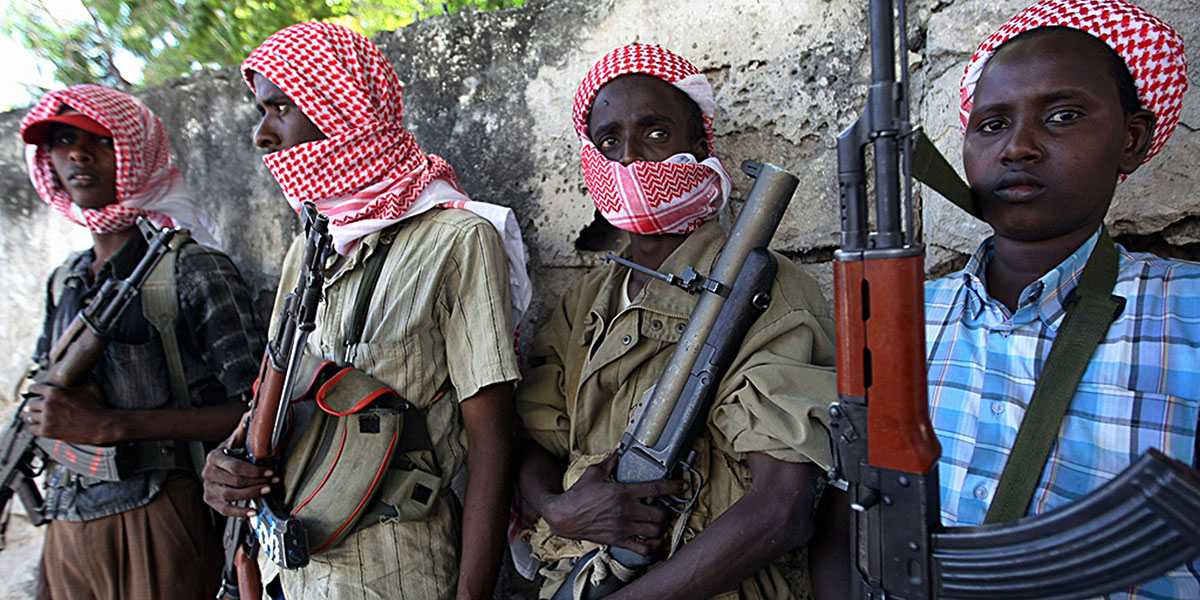 23rd Apr 2021
|
by:
admin
Amarula Hotel, Islamic State and civil war in Mozambique
By Femi Olugbile
On the TRIPADVISOR Travel Website, the user reviews about Amarula Hotel, in Palma, Mozambique are mixed.
'I always visit Amarula Hotel' wrote Habby H. '…It's a nice place and a good place to go…' Habby H, from the photo in the review, is white.
Guinelson Ernest, a local Mozambican, is of a different view. 'What do you expect from a South African white man?' he asks rhetorically, referring to the hotel's manager. 'They do not allow black people, Mozambican to be at this property, saying it is private place. 'Private to who…I ask?'
It is clear that in Mozambique, the land liberated from Portuguese racist oppression by FRELIMO, led by Samora Machel, whose beautiful bereaved wife Gracia would later marry Nelson Mandela, all is not yet well with race-relations.
Amarula Hotel, Palma suddenly shot into international prominence a few days ago when a band of Islamic insurgents shot their way into town, killing large numbers of Mozambicans, destroying their homes and making hundreds of citizens scamper into the forest for safety.
At the hotel, a favourite haunt for foreigners, especially those involved in the nascent oil and gas industry, a few of the foreigners trapped by the fighting were extracted by helicopter. The majority of expatriates, who were mostly contractors, had no such luck. For long hours, they huddled together in fear, as the gunfire got closer. A small group of South Africans among them decided to pile into their vehicles and make a break for it. Some survived the hazardous journey south. Some were killed in ambush after ambush. By the time government troops regained control of Palma, they found the bodies of a dozen foreigners tied to trees in the grounds. They had been beheaded.
Mozambique is an African country, located on the south-east coast of the continent. It has a troubled history, filled with colourful characters. Some Nigerians of a certain age would remember President Samora Machel, freedom fighter, communist, who led the liberation group FRELIMO to wrest independence for his people from Portuguese colonialists after a short and bloody struggle. An enduring image in the minds of those Nigerians would be when Machel came to Nigeria to receive an honorary degree from a local University. South Africa was still in the throes of Apartheid, Mandela was still in prison on Robben Island, and pro-Liberation fervour was high among Nigerians, especially the young. There was loud adulation from 'a luta' students as Machel got up to speak. He could only speak Portuguese, and his Nigerian audience did not understand a word of Portuguese. But as he waved his fist and jumped up and down on the podium in animated oration, the message was clear.
The Mozambique Machel went on to create for his people after independence was a One- Party communist 'paradise' where ideological rhetoric was loud, but  poverty and dissatisfaction were rife. The country soon erupted in nasty civil war between the FRELIMO government and an opposition movement named RENAMO which was backed by apartheid South Africa and the USA. Mozambique was dead centre in a proxy Cold War between Moscow and Washington.
Happily, things have moved on. A democracy of sorts has supervened. There is now 'multiparty' politics. RENAMO has become the 'loyal' Opposition, sitting in parliament and winning a few votes in elections. Not long ago, natural gas was discovered off the coast of Cabo Delgado, in the northeast of the country. There has been a flurry of international interest. Mozambique, formerly one of the poorer nations in the world, was about to hit it big with oil wealth. The French petroleum company Total was investing twenty billion dollars in a gas project. But then reports of an Islamic insurgency in Cabo Delgado began to filter out, worryingly. Armed insurgents were attacking civilian populations, killing and plundering. They were abducting young girls, raping them, 'marrying' them, and, in some cases, selling them off abroad in a surge of human trafficking said to be linked with criminal elements in nearby Tanzania. A few women who escaped from captivity made it known that the leaders of the insurgency were local Mozambiquans, but that there were foreigners – Arabs and others, among their ranks. The main body of the insurgents was known as Ansar al-Sunna. More lately, the dreaded Islamic State of Iraq and the Levant (ISIL) has been claiming credit for some of the most gruesome and spectacular attacks, including the one on Amarula Hotel.
That the Amarula hotel attack was close to the location of some of the operations of the Total gas project and that there was such devastating focus on foreigners suggests an intention to sabotage the country's economy and bring it to its knees.
What is the future for the people of Mozambique? A better life, based on their new gas wealth, perhaps with better national and local governance? Or a future of death, rape, forced 'marriage' and sex trafficking, turning Mozambique into a new theatre for global 'jihadists' that have been driven away from other places?
Incidentally, the population of Mozambique are about fifty percent Christian, and twenty percent Muslim. The remainder are 'animists' or people of no precise religious leaning.
The recognized local faces among the rebel leaders decry the poverty and corruption in the country and proclaim that the Islamic State they intend to impose in Cabo Delgado would give the people a better life. It is not a choice they are prepared to allow the people to make willingly.
It would be sad if a journey of Liberation that started with the voluble, redoubtable Samora Machel, who shouted and punched the air long ago in Nigeria, infecting the audience with his passion even where they couldn't understand a word of what he was saying, were now to get bogged down in an internationalized 'religious' war of atrocities and beheadings that has not a great deal to do with any religion, really. It would be very sad indeed.