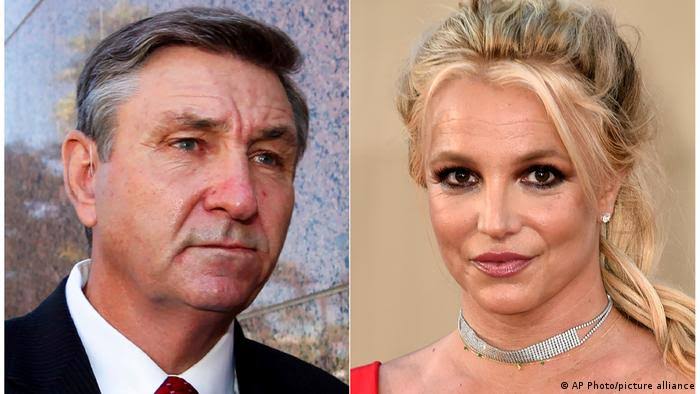 Mental Health, Human Rights, and the Britney Spears imbroglio
By Femi Olugbile
Britney Spears is an American superstar singer, dancer, songwriter and actress who has been in the public limelight for a long time. She was a child prodigy, having made her first hit album at the age of fifteen. The platinum hit albums that she made then became two of the best-selling albums ever released. She herself became the best-selling teenage artist of all time. She began acting in stage roles from the age of eight years, and in 2002 she made her film acting debut. She has, over time, earned a Grammy award, fifteen Guinness World Records, six MTV Music Video awards, seven American Billboard Music awards, and the first Radio Disney award. She has also earned a star on the Hollywood Walk of Fame.
The impressive curriculum vitae would suggest that Britney is a young lady who must be deliriously happy, in the middle of a fairy tale life. Unfortunately, 'deliriously happy' is not a description that fits the real-life story of Britney Spears.
In 2008, in a very public display of how mental illness could afflict even the most beautiful, most talented of human beings, Britney made a public display of erratic behaviour that was eventually recognized as not just the eccentricity that the greatly talented are wont to display, but evidence that she had suffered a nervous breakdown. The name and nature of the breakdown are not hard for anyone with knowledge to determine, given the features, and the nature of some of the medication she had been on, such as Lithium, all of which is in the public space.
Britney was compulsorily admitted to a psychiatric facility and commenced on treatment.
It is a measure of how far the world has travelled in de-stigmatising mental illness, at least in the western world, that the nervous breakdown was not automatically the end of her career, or her public acceptance. But it was the beginning of her troubles, in other ways.
Those troubles linger to this day and represent some of the hidden costs of mental illness. It is the point of divergence between personal freedom, which every human being is entitled to, and the need for society to assist people, sometimes over their own objections, to attain, and to maintain, mental and social health. And the issues at play are relevant to everyone everywhere, including Nigeria.
Immediately following on Britney's breakdown, her father, Jamie Spears, took out a legal 'Conservatorship' order on her.
A 'Conservatorship' is an order that may be issued by an American court, based on a petition from the next of kin or some other entitled stakeholder. It is issued by a judge, who then appoints an individual, or sometimes an organization, to care for the individual, who is deemed incapable of caring for themselves or managing their own affairs. Jamie Spears, since 2008, has been his daughter's 'Conservator'. She has been his 'Conservatee'.
It is a difficult subject to discuss without emotion. Indeed, there is a lot of emotion flowing around Britney today. Her estimated fortune of forty million dollars may be modest by comparison with some of her compatriots. But forty million dollars is a lot of money.
The whole matter is a cause for worry among the general public about whether it is all fair and square, or whether 'poor' Britney is being by oppressed and robbed in broad daylight by those purportedly protecting her welfare. In the evolving warfare, the Mental Health profession may suffer further bruises to its troubled reputation.
A 'Free Britney' protest movement has been launched by her fans. A few days ago, Britney requested a judge to 'liberate' her from her father's conservatorship, which puts him in charge, not only of her money, but also her life, literally. She complains, for instance, that when she wanted to take out her contraceptive device and have another baby, she was forbidden by her father from doing so.
Hearing such a story is an outrage to any ear that has any care about Civil Rights.
Britney has had a succession of brief, failed marriages, and part of her regular expenses is a payment of twenty thousand dollars a month as child support to one of her previous husbands, by whom she had two children.
It is a right old mess. What is the best solution for Britney, and for hundreds of thousands of men and women all over the world who are prone to type of mental illness that is recurrent and that, at least when it is ongoing, affects their judgment and their ability to consistently act in their own best interests? To make matters worse, such persons may look normal to all the world, and only those close to them may be aware of how ill they are. The clinical details for keeping Britney under 'supervision' are kept under wraps by the court in order to protect her privacy and dignity. But that secrecy itself creates an air of suspicion that some hanky-panky is going on.
Nobody is going to come out of this affair smelling of roses. Not Britney's dad, who keeps saying all he wants is 'to get my daughter back'. Not her divorced mum, who is being pushed to play a more active role in 'protecting' her daughter. Not the judge who made and sustains the order. Not the 'Free Britney' advocates, who don't know the full clinical details of why Britney may always need to be 'protected'. And not the profession of Psychiatry, often saddled with the duty of playing 'bad guy' in the public eye.
But then that is the nature of the subject. It is no consolation to say that there is a known correlation between artistic talent and a tendency to mental illness.
Happily, it is not every situation that results in a Britney Spears scenario.