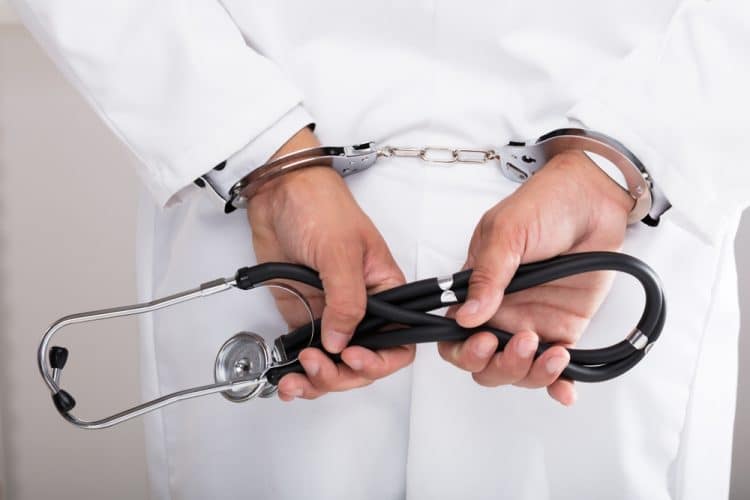 25th Jun 2021
|
by:
admin
Medical Negligence – the logic, and the sound and fury
By Femi Olugbile
On July 15th, 2016, in Ipswich, UK, an Optometrist – Ms H.R., who worked in a local branch of Boots Opticians, was found guilty by a court of Manslaughter through Gross Negligence. The story was that Ms H.R. had seen an eight-year-old boy who complained of impaired vision for routine eye examination at her shop. She reported no abnormality. Five months later, the poor boy died from complications of hydrocephalus, a condition Ms H.R should have been able to recognize easily from her examination.
The police, most unusually, decided to prosecute. Ms H.R was found guilty, and duly sentenced.
The subject of alleged Medical Negligence has been much in the news in Nigeria lately. One particularly heart-wrenching case concerns a lady who underwent a routine surgical procedure. Complications developed. She ended up in intensive care. And then, sadly, she died.
Given the tendency of the Nigerian system to be overinclusive in mapping boundaries of authority and responsibility, the matter for a time became the subject of a public hearing organized by a body responsible for the protection of consumer rights, in the sensational manner it might have addressed the discovery of dead insects in a consignment of coca cola, or adulteration of a popular brand of vegetable oil.
Medicine is an area of special and unique concern in all human society, for good reason. It is a matter of life and death, literally. People react with great emotion to the loss of a loved one, especially if the loss is unexpected. Often the target of their anger are health workers. Some years ago, a nurse was killed in the Emergency department of the Lagos University Teaching Hospital (LUTH) after a patient died while being resuscitated. The event is commemorated to the present day by succeeding generations of nurses.
Nobody could be more concerned about securing the best treatment outcomes than medical professionals themselves. It is the basis for 'Quality Improvement' which focuses on patient safety and the standardization of all medical procedures to minimize medical errors.
But Medical Errors do occur. Despite having the most highly rated hospitals in the world, 250,000 patients die every year in the USA because of medical errors of commission or omission. There is a strong culture of litigation for civil damages which leads to American doctors spending a substantial part of their income on paying premiums for malpractice insurance, because they regularly get sued by aggrieved patients and families, egged on by lawyers.
The power of doctors to save life is often overstated, unfortunately. When the most lovable and perhaps the most talented female journalist in Nigerian history, May Elen Ezekiel (MEE) died after an elective surgery several years ago, there was widespread consternation. It was hard to form judgement, since her surgeon was top-drawer and everything appeared to have been done by the book.
Medical procedures carry an inherent risk which is often discounted in popular view. One in every hundred thousand people who are put under anaesthesia for surgery may not recover from the anaesthesia. Even the most routine surgery may go awry. This is the logic behind the requirement for people to sign 'Consent Forms'. It implies that the risk they run has been explained to them. Some 'advanced' interventions carry almost a fifty-fifty chance of fatality.
As a protection for doctor and patient, every death during, or shortly after, surgery is, legally, a 'Coroner's Case', requiring an autopsy to determine the cause of death.
What is to be done in the case of unexpected death under medical care? Certainly not a physical or figurative lynching of health personnel. And certainly not a circling of the wagons by doctors and nurses to cover up errors of their colleagues. The practice of Healthcare Quality requires a readiness to document and report errors, not for punitive purposes, but because that is the only way to improve.
Persons with complaints against health facilities may report to the state-level Registration and Monitoring bodies, such as the Lagos HEFAMAA.
For complaints against individual practitioners, petitions for alleged Medical Negligence are, by law, to be addressed to the Medical and Dental Council of Nigeria (MDCN). On receipt of such a petition, the MDCN carries out a preliminary investigation, taking evidence from both sides. If it finds that a case is established, the matter is referred to a Disciplinary Tribunal. The Tribunal has the punitive powers of a High Court. It may impose sanctions ranging from suspension to striking off the practitioner's name from the register, making him ineligible to practice Medicine in Nigeria.
The operations and visibility of MDCN need a massive upscale. Part of the reason aggrieved people take recourse to public sentiment and trial on the pages of newspapers is that the proper avenue is not sufficiently advertised or prompt and nimble in its dispensation of justice.
The remedy?
For the public, a better understanding of the nuances of the issues. It is hard, but necessary.
For the medical community, an even greater commitment to 'Quality' and 'Patient Safety'. Down the line, there should be a requirement for every health facility, public or private, in Nigeria to be accredited and regularly re-accredited for Quality.
And for MDCN and its Disciplinary Tribunal?
They need to decentralize, to be closer to Nigerians everywhere. They need to step up across the board. They should set themselves a short and precise turnaround time for addressing citizens' grievances and closing the book. Justice must be seen to be prompt and fair.
It requires no crystal ball to predict that, with an increasingly enlightened and vocal public, the rate of civil litigation for medical malpractice will increase in Nigeria, driving up the premiums for annual practice insurance, and also, let it be known, driving up patients' bills. This is as it should be.
Getting the best health outcomes and minimizing errors in healthcare will always be work in progress, everywhere.