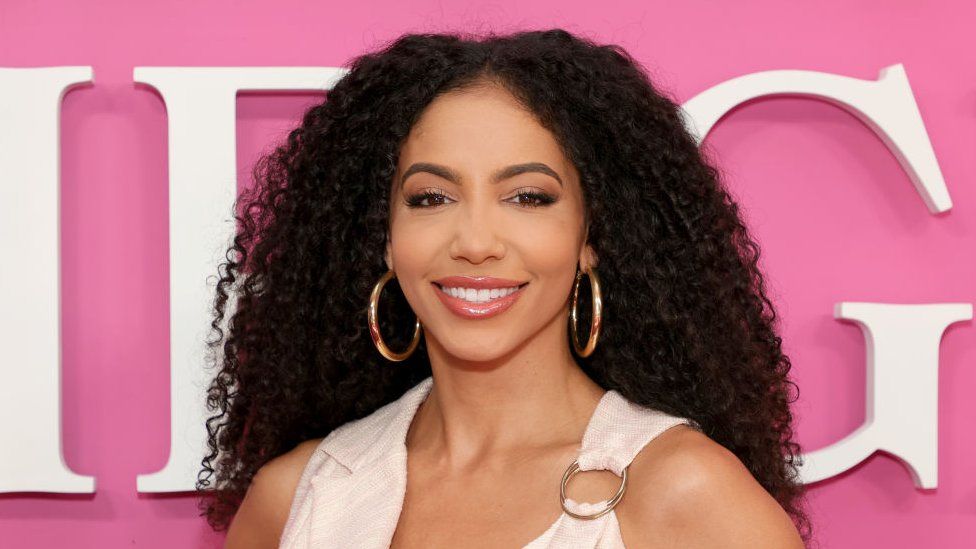 12th Feb 2022
|
by:
admin
THE LIFE AND DEATH OF CHESLIE KRYST
By Femi Olugbile
Cheslie Kryst is the name of a beautiful American lady who was born in 1991 to a Polish American father and an African American mother. She was one of six siblings – four brothers and one sister.
Beauty and pageantry ran in the family. As a child, she watched her mother win a beauty pageant and be crowned Mrs. North Carolina.
Her family moved from their native Michigan to Charlotte, North Carolina, and later to Rock Hill, South Carolina. She attended High School, graduating in 2009. Finishing that, she attended the University of South Carolina. She obtained a degree in Marketing and Human Resource Management in 2013. She later took a degree in Law, and a Master of Business Administration (MBA). She practiced as an attorney and founded a fashion blog dedicated to helping women dress professionally in white collar jobs.
A beauty queen from early, she won pageants in the two High Schools she attended, and competed on two occasions for the Miss North Carolina title, which she eventually won in 2019. She competed for the Miss USA title in the same year. Again, she won. At the age of twenty-eight years, she was acclaimed the most beautiful woman in the United States of America.
Beauty, celebrity, and a sharp lawyer's intellect would naturally put a person in line for a wide range of career options. Cheslie, most recently gravitated towards television journalism. She became the New York correspondent for EXTRA – a glitzy syndicated News and Entertainment programme that focusses on interviews with celebrities and 'scoop' previews of upcoming films and television projects. In 2020, she received, with EXTRA, a nomination for Outstanding Entertainment News Program at the Emmy Awards. The nomination was repeated in 2021 at the 48th Emmys.
A veritable combination of brain and beauty here. Chesley lived at The Orion, an upmarket 60-storey apartment building in Midtown Manhattan. The sky was the limit, and the world was at her feet.
And yet on the 30th of January 2022, Cheslie moved from her apartment on the ninth floor of the Orion building to the twenty-ninth floor. Then she jumped to her death.
Tongues have not stopped wagging in USA to the present day. A Coroner's Inquest confirmed a verdict of death by suicide.
Why would an American woman, at the peak of her powers, and apparently in good health, take her own life? It seemed to challenge all the usual assumptions concerning the expectation of tell-tale signs and 'life events' preceding a drastic action such as suicide. Cheslie had been functioning well in her job and social relations. So far as anyone could tell, there was no suicide note or suggestive message on her social media accounts.
All manner of rationalizations have since been put about. Her distraught mother disclosed that her daughter suffered from 'High Functioning Depression'. Professional and lay voices have come up to declare that the focus in all the discussion concerning suicide in the USA has traditionally been on the demographic group of white male Americans, who provide the largest number of perpetrator-victims annually. The expansion of preventive services has all too often been targeted at that group. The increasing incidence of suicidal behaviour among minority groups has not been specifically addressed. There are relatively few black mental healthcare workers such as Psychiatrists and Psychologists. The multiple incidents of 'micro-aggression' and trauma suffered daily by black women in a society that is still plagued with racial discrimination and 'misogyny' have not been acknowledged as vulnerability factors.
The discussions and handwringing by American society over the death of Ms Kryst will linger for some time, then gradually fade from prominence as other matters arise to occupy public attention.
For Nigerians, the unfortunate demise of this lovely African-American lady brings to the fore a number of things people need to be reminded of. For one thing, Suicide remains a public health danger all over the world. Before COVID times, the global incidence was estimated at 800,000 every year. With the general increase in the morbidity and consequences of some mental health conditions that attended the recent pandemic of COVID-19, a period of lockdowns, restrictions, deprivations and a heightened sense of personal danger, it is quite possible that the risk of Suicide in present times may be somewhat higher than it was before.
A few months ago, two young Nigerians, Femi Oluwatayo, a psychiatrist, and Martin Ifijeh, a journalist, collaborated to write a book titled 'The Morning After'. The book was intended to raise awareness about the risk of Suicide in Nigeria, especially among a relatively young population who are faced with stressful life-situations compounded by ignorance, social isolation, and a rampant social media where they are trolled and bullied, as Cheslie Kryst was, and where they see suicidal behaviour being extolled and modelled to them. Femi and Martin wanted a number of things to change – the de-criminalization of suicidal behaviour in Nigeria's anachronistic laws, the de-glamourization and de-sensationalisation of the reporting of suicide events by the Nigerian press, and stopping the labelling of some places as 'suicide spots'. They complained Nigerian journalists often reported too many unnecessary details concerning a suicide and were not concerned to protect the dignity and privacy of the bereaved family. They insisted every news report must contain information about where people could seek help if they felt desperate. They even objected to the use of the label 'Suicide' itself, claiming it was pejorative, implying that the victim had 'committed' a crime.
Beyond the semantics, it is noteworthy that some Nigerian NGOs such as SURPIN and ASIDO Foundation are working in the public space to destigmatize Suicide and provide preventive help to the vulnerable public. In addition, they are advocating for a review of the laws and a revamp of social attitudes. From the public at large, a better understanding of other people's emotional needs is essential to beginning at last to dial down the scourge of suicide among the Nigerian population. The same may be said for the rest of the world.