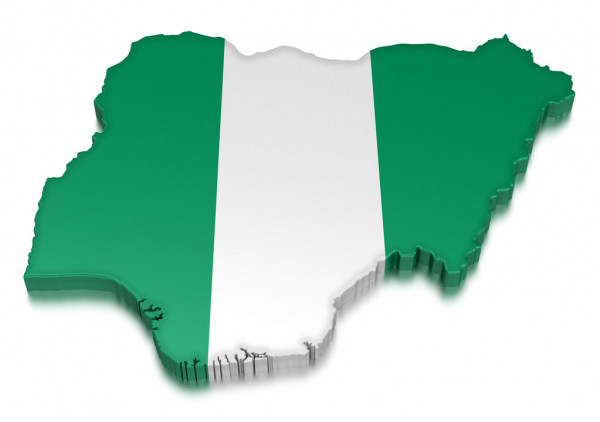 29th Jan 2021
|
by:
admin
The 18th Annual Daily Trust Dialogue and the National Question
By Femi Olugbile
On Thursday the 21st of November, an important event took place in Abuja that attracted virtual participants from all across the nation. It was the 18th annual National Trust Dialogue.
The topic was 'Restructuring: Why? When? How?'
Nothing could provide greater gravitas to the occasion than the presence of Goodwill Ebele Jonathan, former President of Nigeria, as Chairman.
His opening speech set the tone for the day's proceedings. There was momentum building all over the nation on the matter or Restructuring, he averred, his familiar voice recognizable behind a mask that covered half his face. Was that all that was needed, or did the Nigerian people themselves need to be restructured? He was raising questions in concern, not pontificating.
He spoke about his involvement in an ongoing process in the Gambia where the National Assembly was working on a Constitution which would be passed to the people for their approval.
He was a man much reviled and much misunderstood while in office. And yet, when it mattered the most, no one in modern African historiography rose to the occasion as much as he, or better fitted the Shakespearean reportage of the death of the Thane of Cawdor.
'Nothing in life became him like the leaving of it…'
While his minions were trying to halt the announcement of election results and others among them were making spurious announcements about a 'landslide victory', he called his opponent, a certain Muhammadu Buhari and congratulated him on his victory. And rescued Nigeria from the jaws of looming catastrophe.
He has become a much sought-after statesman since he left office, with his presence and his advice being sought from one troubled corner of Africa to another.
Ayo Adebanjo, nonagenarian politician and activist, after a protracted struggle with the audio transmission on his Zoom connection, spoke from his home in Lekki. Restructuring was not only needed but was a sine qua non for Nigeria's survival, he declared. It should be given precedence over everything else, including any thought of elections in 2023. He was always worried when people, especially his friends from the North, claimed they did not understand what he meant by the word. The Jonathan-era Constituent Assembly had written a document that could simply be picked up and dusted down, if the political will was there. Another body could be convened to edit the document, or write another one, for that matter, as long as it reflected the true will of the people. But to do nothing – that was not an option.
He came across as a man who felt the pressure of time, for himself and his country.
John Nwodo adduced facts and figures to prove that the present economic and political realities of Nigeria could not be sustained without a readiness to accommodate a new way of thinking. The oil economy was about to be consigned to the scrap-heap of history, with electric vehicles and a total revamp of world economy. Everyone in Nigeria stood to gain from restructuring and local ownership of resources and responsibility for development and productivity. He praised youthful EndSARS protesters for reigniting the hope for positive change in many Nigerians. True, Restructuring was not a panacea for all the nation's ills. Governance at all levels was at an abysmal level. Governors were tin gods. The State Assembly was made up of hand-picked proxies of the sitting Governor, who also chose his successor. Local governments were a caricature. Elections were a joke.
For Mahmoud Jega, there was now elite consensus across the country on the need for Nigeria to restructure. He had studied multi-ethnic 'Federal Republics' across the world. Only the ones that practised 'true Federalism' were strong and viable entities. But how was it to be done, and who was to do it? What were the 'federating units'? Six Regions? Twelve states? Thirty-six states? How would a 'Constituent Assembly' be constituted? Would representation be ethnic or territorial? In his view, for practical reasons, it was best to have the National Assembly begin work to transfer items from the 'Exclusive' to the 'Concurrent' and 'Residual' lists in a gradual process of Restructuring.
Kadaria Ahmed, star journalist and anchor, introduced the worrisome detail that the median age of Nigerians was eighteen years, and the youths were already the numerical majority. When discussions of the future of the nation took place, the youths were never consulted. Women, too, who were fifty percent of the population, very seldom had a voice.
Hakeem Baba Ahmed took umbrage at Adebanjo's suggestion that Northerners did not 'understand' Restructuring. They understood very well and were all for it, but it was important to agree on the 'How?'
Audu Ogbeh wondered why Afenifere and Ohaneze were invited as speakers without the same courtesy being accorded to Arewa Consultative Forum. The economy was dying. Restructuring was important, but would states surrender autonomy?
Robust discussion continued at a furious pace.
One speaker reminded Nwodo that it was the beneficiaries of the lopsided coup that truncated the First Republic that introduced unitary government into Nigeria. Nwodo gently parried the comment, urging that Nigerians look forwards to solutions rather than backwards in blame setting.
Adebanjo did not believe the National Assembly could write Nigeria a new Constitution or bring about Restructuring.
A strong trend emerged in the flow that it was time to go beyond talking to action. Tonye Cole sent in a suggestion from Lagos that some kind of Committee be set up straight off to ginger concerted action.
There were concerns under the surface that were not just about the issues being tabled but the very nature of the nation itself, and it's identity and operabililty. Some of them fell under the 'National Question'. Some went to the heart of governance structure. Who was a Nigerian, and what we're his rights and responsibilities?  Was the cost of governance as currently practiced not a perpetual, unaffordable burden? Was a two-chamber National Assembly with humongous allowances, and heavyweight governments in thirty-six states and seven hundred and seventy-four local government areas the best way to go?
Kadaria was struggling to wrap up. It was time to go.