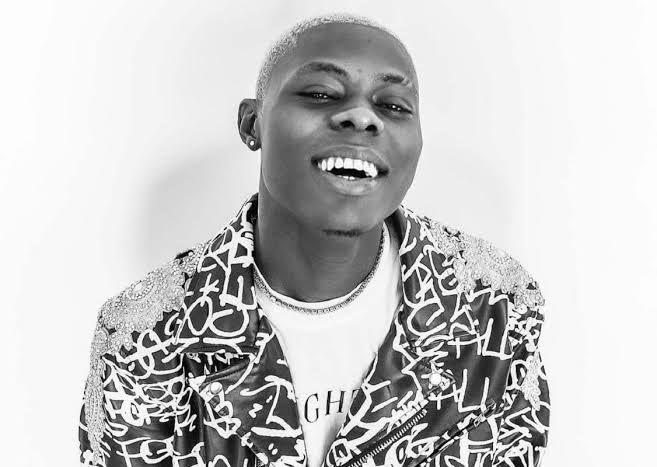 The sad, and not so sad, lyrics of MohBad

By Femi Olugbile

'This kind life e tire me
'Daddy no get salary
Ten years I no see money
Step mother no care
Landlord e dey worry…'

Thus begin the words of one of the defining works of the early part of the career of Nigerian Afrobeats and rap star MohBad, in a song titled 'Sorry'.
The rendition is plaintive and repetitive, driving its message of angst. The voice is soft and mildly gravelly, like soft pebbles.

'…I don dey do Yahoo
I don dey chop banku
Omo pastor ti wonu aye…'

The song is part of his 2020 album, titled 'Light'.
Next to the soporific but heart-rending rhythm of 'Sorry', the same album contains another staple. It is titled 'Marlians Anthem'.

'…Awon te yin fo fun
Won le koju awa ko…
Marlians lawa…
No manners lawa
Eru popo o bawa
NBG lawa…
(…The ones you are afraid of
Cannot face us…
We're Marlians
And 'no manners'
We're No Belt Group
Not afraid of the streets
No Belt group…)

It is no longer the soft dulcet voice of youth apologising for the bad things he has had to do on his journey up. This is a street-smart thug, boasting of his identity as a 'Marlian' and how he owns the streets, fears nobody.
'Marlians' is the name of an amorphous counter-cultural social movement that grew around Nigerian rap singer and music producer Naira Marley, whose real name is Azeez Adeshina Fashola. The nondescript dreadlock wearing man describes himself as President of the Marlians. In the past, such was the grip of the 'Marlian' idea that parents of young boys and girls in the city of Lagos lived in dread their children might catch the fever. Beyond listening endlessly to the flat voice of Marley bawling out sometimes-indescribable obscenities, there is a well-advertised code of conduct that Marlians adhere to. They show 'No Manners' to anyone. The girls wear no bras. And Marlians are 'NBG' – meaning the wearing of belts is forbidden. It is not good form for a Marlian to aspire to pass school exams. And then there is the sex, and the drugs.
The 'Marlian' fever has waned somewhat since its heyday.
Beyond the music he played and the Marlian movement, for which he was the living bohemian exemplar, it was no wonder that Mr Fashola was frequently in trouble with the law, back in the UK where he studied, and here in Nigeria. He began singing in 2014 and had a few hits. He released the song 'Am I a Yahoo boy' in May 2019. He was arrested same day by EFCC. He made a succession of recordings, and soon announced the formation of his own label, and the signing on of artistes.
MohBad, born Ilerioluwa Oladimeji Aloba, was born in Lagos in 1996. Poverty, broken home, the usual mix. His father, an amateur musician, made a futile effort to give him education.
When he released his album 'Light' in 2020, he was a purveyor of 'Marlian' lifestyle in its full glory. The music video of his song 'Marlians Anthem' shows tough-looking street types, one of them carrying guns, hanging around like gunmen defending a Mafia stronghold. Two guns lie on the table between them in another video that shows MohBad bumping fists with Naira Marley.
What is obvious from the murky descriptions that have emerged is that MohBad, the growing star who quickly recorded hit after hit – from the raunchy 'Backside' to the self-adulatory 'Ronaldo' began to feel stirrings within himself that he was on a wrong life-style trajectory and decided he wanted out.
He started his own Music label – 'Imolenization' – which sounds like an aspirational push to reach for better values. There were hints of big dreams in his lyrics. There were also dark hints concerning the presence of 'Frenemies' and the abiding danger he faced. He would, he sang, soar past them, 'faster than a bullet'.
There began to emerge stories of him being physically assaulted by people associated with Naira Marley.
Why did MohBad keep going back to his vomit, if he had decided to change his life? Why did his wife report him crying silently in his private moments? Was he suffering from clinical Depression, and in need of treatment? Or had he seen and done things he could not live with, or live down?
There was this rampant rumour that aspiring musical stars had to join 'frats' – euphemism for cults like 'eye' or 'aiye', to sign on to some recording labels. Was this an issue for a boy who aspired now to living in 'Light'?
The rest is history.
In June he wrote a petition his life was in danger.
In September, he died mysteriously.
Nigeria abounds with musical talent. The Burna Boys, Asakes, Davidos and WizKids are proud cultural ambassadors. More are coming in daily from the streets.
It is not unusual for there to be a low-level drug culture or even a vague hint of criminal connection in the Music industry – the old Jazz greats smoked 'reefers', and Frank Sinatra barely bothered to hide his connection with the Mafia.
But Nigeria must not allow the impression that talented kids must be drug addicts or cultists, or live in criminal communes in order to make it big. Wholesome options must be available for recruitment and development of talent. The musical efflorescence of Afrobeats started well, with people like Kenny Ogungbe and 'D1' as impresarios that opened the doors. Nigerian kids must not feel they have to sell their souls to attain stardom.
Something in the crying spells and final drama of MohBad going back to the people who beat him up suggests there is more to the story than meets the eye, and that the coming generations must be protected, sometimes even from themselves.
May the riddle of Ilerioluwa's death be unravelled, and the culprit(s), if any, brought to book. May the soul of this talented, much troubled Nigerian youth rest, at last, in perfect peace.