27th Jan 2023
|
by:
admin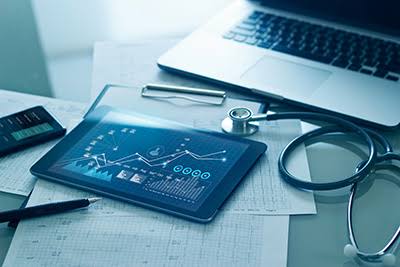 On the vexed issue of Medical Negligence
By Femi Olugbile
A few days ago, there was a sensational piece of news in the mainstream and social media. A senior doctor was sentenced to prison by a Lagos court for medical negligence. He received four one-year sentences on four counts, to run concurrently.
The story, like many stories of medical mishap, is sad on the human level. A 16-year-old Nigerian youth had sustained an injury to his leg and was taken to a private medical facility in Lagos. There he was seen by a doctor, who diagnosed a fracture and decided to apply a Plaster of Paris (POP) cast.
The exact timelines are hard to piece together from the press reportage, but apparently the young man complained at some time after the procedure that he was having severe pain in the leg, and that the plaster cast was too tight. He desperately wanted it relaxed.
There were two omissions in the early sequence that would come back to haunt the doctor, from the account circulated to the public. No x-ray picture of the injury was taken, and no formal written consent was signed by the parent of the minor before the procedure was carried out.
The cast was eventually removed, after some compression injury had occurred to the leg. In the process of 'sawing off' the cast, which was eventually done by the doctor, some cuts were inflicted on the patient's leg, further compounding his woes. He was conveyed to another hospital, where repeated rounds of expert surgery were needed to save his life and salvage his leg. For added effect, it was disclosed that the young man was an aspiring basketball player who ambitions were aborted by the mishap.
Mishaps occur with depressing regularity in medical practice all over the world, despite the best efforts of the profession of Medicine, and society, to staunch it. It is a sad statement of fact, and does not in any way constitute extenuation, or mitigation for what happened to the young basketball player in Lagos. A need to minimise undesirable medical incidents and mitigate medical errors is at the heart of a movement which has gained momentum for several decades now to standardise and drive Quality Improvement and Patient Safety in medical practice all over the world. It has lately found expression in Nigeria with the accreditation of some Nigerian hospitals by International Accreditation bodies such as JCI and COHSASA, and the setting up of an independent body – the Society for Quality Health in Nigeria, with its own Accreditation body.
Nigeria has a unique problem concerning empathy in its healthcare services at all levels. In recognition of this enduring problem, the founding father of the Quality Improvement initiative in Nigeria, Professor Adeyemo Elebute, of blessed memory, emphasized the need for training medical workers in Empathy, as a necessary part of Quality Improvement.
While there may be questions around procedure and competence in the sad case of the young Nigerian and his doctor, a paucity of empathy seems to be a strongly held grievance of the injured family in the case in question.
Unfortunately, the whole matter is not as straightforward as it looks. There are complex issues at play that raise disturbing questions.
A few years ago, during the incumbency of Justice Funmilayo Atilade as Chief Judge of Lagos State, a day-long workshop was held during the Law Week on Medical Negligence. There was a lot of concern, and anger, among doctors at the time, about incidents in which police had gone into doctors' offices to arrest them, following allegations made against them by patients. In one case, a doctor was taken away in handcuffs from his clinic on allegation of murder because a woman died in the theatre during an emergency caesarean section.
The discussion at the auditorium at Igbosere that day was exciting and vigorous. Experts painstakingly explained the internationally prescribed channels for reporting and addressing allegations of medical malpractice. They talked about the Medical and Dental Council of Nigeria, and its Tribunal, which has the powers of a High Court. They averred that judgement concerning professional competence was best made with the assessment of peers, and that the Tribunal had wide powers to strike a doctor's name from practice register and even recommend criminal prosecution. Some lawyers present bought into the argument. Some did not. The present Attorney General of Lagos State was in the audience, and he spoke from the floor. His opinion was that doctors should face criminal charges like anyone else – period.
It is obvious that a lot of work will still need to be done to smoothen the interface between doctors and lawyers on Medical Malpractice, and to standardise procedures. The rights of the public need to be protected. So do the rights and dignity of medical professionals. A broad social consensus is required on the procedures to be adopted in seeking redress for aggrieved citizens, and punishment for erring or incompetent healthcare workers. Sentiment must be scrupulously excluded, so that the purpose of justice is served for everyone.
Clearly there is not a lot of faith, or knowledge, about the law requiring that citizens should report errant doctors to MDCN. The MDCN Tribunal is invisible to most citizens. It is also very remote, being centralised in Abuja. To enjoy the trust of the public, it has to decentralise and be more visible. It must work faster, so that its processes are concluded in the shortest time-frame possible.
Civil litigation for damages by aggrieved citizens is a coming thing that the medical profession has been bracing itself for over many years. Everyone is expecting more activity in that space in the coming years.
It is difficult to conclude a piece such as this, other than to remark that it is a sad day for the doctor, and for the young man who wanted to play basketball. Somehow, everybody must work harder to keep this sort of development from happening again.