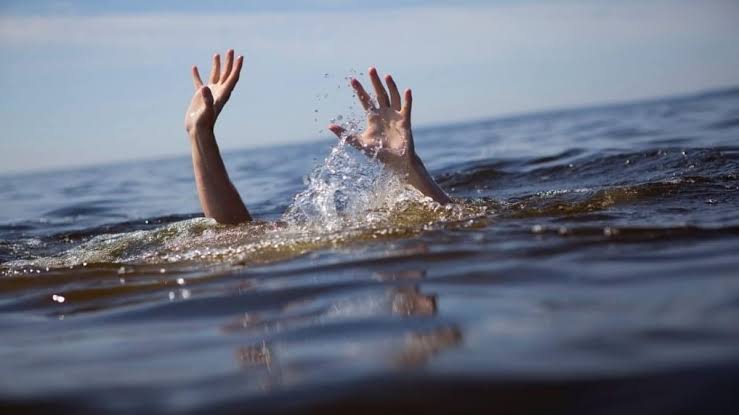 Nigerians and the fear of Water
By Femi Olugbile

On the 25th of July 2023, Nigeria joined in the celebration of the World Drowning Prevention Day. There were articles in some major newspapers.
On Friday, 28th of July, there was a round-table discussion at the swank Metropolitan Club, organised by Bridging Aquatics, an international organisation focussed on providing global leadership and expertise in Water Safety, Drowning Prevention and Aquatic Participation for socio-economic development, with a special focus on African, Caribbean, and Asian communities.
For Nigeria, and Lagos State in particular, the statistics surrounding the dangers, and the possibilities of aquatic culture are startling. Nigeria has 420 nautical miles of coastline, and 84,000 square nautical miles of coastal and offshore waters. In addition, there are huge internal waterways intersecting the landmass in different parts of the country. In Lagos, the Atlantic Ocean meets with the Lagos Lagoon, and the water traverses the land in the agglomeration of islands from Badagry and Lekki to Epe and Ikorodu. There are long stretches of beach lining the waterfront in different areas.
The story of man and water in many parts of the world is not a happy one. Every year, 236,000 people die by drowning across the world. Most of these deaths are in Africa and Asia. One person drowns every 90 seconds. Drowning is the third leading cause of accidental death, accounting for 7% of the total. It is a significant Public Health issue, belatedly recognised as a matter of universal concern through the WHO declaration of a World Drowning Prevention Day in 2021.
Despite historical, cultural and commercial relationship with water, especially in the riverine areas of the country, Nigerians are not generally recognised as sea-faring people. This essentially land-based culture has not spared them from the ravages of water. It is estimated that 27,000 Nigerians die annually of water-related causes – through floods and accidental drowning.
Being surrounded by water, as many Nigerians are, should ordinarily be counted as a divine endowment. There are areas of the world where people must travel long distances to get access to water.
Water is useful, not just for drinking and domestic sanitation, but also for transportation, recreation, culture, tourism, and commerce.
A journey from Ikorodu to Lekki would ordinarily take a couple of hours by road on a good day. It takes a fraction of that by boat. Water transport could be used to link other parts of the state, and even other states, effectively, reducing the daily stress on commuters and congestion on overburdened roads. The government of Babatunde Fashola recognised this when it set up the Lagos State Waterways Authority (LASWA) in 2008, to popularise the use of the waterways. Subsequent governments have pursued the same objective with determination.
However, the uptake has been less than impressive, for reasons that are at once common to the Third World and specific to the local environment. Drowning incidents still occur with depressing frequency at beaches, on waterways, and even in public and private swimming pools. An unhealthy fear of the water abides in the heart of many citizens. A few examples from history, and from contemporary times, would show the reason why.
In old Lagos, at the turn of the twentieth century, Dr J.K. Randle, a wealthy indigenous physician, observed from his house on the Marina that there were frequent drowning incidents among the market women who travelled in boats from the nearby jetty to Apapa daily with their wares. It was a short journey, lasting only a few minutes. Concerned, he built and donated the first public swimming pool in Lagos, hoping people would learn to swim, and reduce the rate of drowning. Unfortunately, not many market women learned to swim, and people continued to drown.
In June 2023, a boat carrying 250 people across the Niger River in Kwara state capsized. 108 passengers drowned.
In the same month, three medical students from across Nigeria drowned in Calabar when their speedboat capsized.
In Lagos, on 6th July 2022, a ferry conveying passengers from Ikorodu to Lagos Island capsized. Two women died.
Two days later, another boat collided with a barge and overturned. All seventeen passengers and crew died.
There have been several other incidents, including deaths on different beaches, and even the drowning of the young son of a popular musician in a private swimming pool.
These matters came up for discussion at the gathering at The Met, organised by Bridging Aquatics. The rate of drowning incidents In Nigeria, as well as Africa at large, was scandalous, for obvious, avoidable reasons. Most Nigerians never learnt to swim. Safety protocols were not well observed at some beaches. Regulation was not standardised for the operation of private swimming pools. Boats were not well maintained. Life jackets were a joke, with many fake, useless ones in circulation. Waterways were not well maintained. The water was dirty, with nylon and other floating debris. If these conditions persisted, the transportation, commercial, recreation, tourist and sporting potentials of the waterways would never be achieved. Nigerian youths would not win swimming medals at the Olympics.
But it could all be turned around by deliberate action. Bridging Aquatics was ready to step in and link resources and stakeholders. The public needed to be trained on safe rescue and resuscitation of victims. Safe boating, shipping and ferry regulations needed to be enforced. Flood risk management needed improvement. Schoolchildren needed to have accessible facilities to learn basic swimming. Search and Rescue resources belonging to federal and state governments, such as Nigerian Navy, NIMASA, LASEMA and LASWA needed to be functionally integrated to maximise effectiveness. Environmental contamination of the waterways had to be tackled.
The discussion was vigorous. Contributions came from retired Rear Admiral Afolabi Macaulay, and the Permanent Secretary of LASEMA – Dr Osanyintolu, as well as a representative of Ministry of Transportation, and Danielle Obe, the London-based Chief Executive of Bridging Aquatics.
The event was rounded off with optimistic words from the Chairman of the organisation, Prince Dapo Adelegan, and a vote of thanks.