10th Feb 2023
|
by:
admin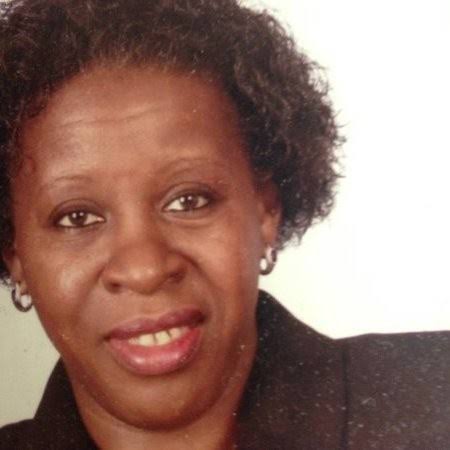 Life in the service of 'Special People' – a tribute to Dr Olayinka Akindayomi

By Femi Olugbile

On the 6th of January 2023, a great Nigerian Amazon died in far-away England after a brave battle with illness.
Her journey began on a personal note. As a Medical Student, she had met Charles, the love of her life, got married, and started to have children. After graduating from University of Lagos Medical School in 1983, she was obliged to spend some years in England with her son, who had a learning disability. She took the opportunity of the extended stay to arm herself with knowledge.
Her eventual return to Lagos marked the beginning the story of Children's Developmental Centre (CDC), a name that has become a bye-word for a valiant effort to bring the problems of Physical and Cognitive challenges in children out from the closet into the sunshine of public awareness. It was a venture that would cause a sea change in fortunes and perceptions for parents of children with challenges
Children's Developmental Centre was first established at a temporary centre in Ikeja. As it grew, it moved to a site at Kofo Abayomi Street in Victoria Island. Finally, it moved to its permanent site at Modupe Johnson Crescent in Surulere. Yinka's and the Centre's fame and reach spread far afield as pioneers and outliers in the education and training of children with special needs.
Contrary to the impression that may be conveyed by the loud silence and paucity of facilities in Nigeria, disability among children is extremely common. Nearly 240 million children worldwide, or one out of every ten children, are estimated to live with disabilities in one or more functional domains. These children have long-term physical, mental, intellectual, or sensory impairments which often make it impossible for them to participate effectively in society on an equal basis with their peers, or to be educated in mainstream schools. Intellectual disability is the most common of the developmental disabilities, followed by cerebral palsy and autism spectrum disorders.
Going by the statistics, every extended family in Nigeria is likely to have at least one child who fits the description.
Before Akindayomi, the area of specialised child development was a vaguely defined and shabbily approached subject. There were a few 'Homes' which were run by government and charities. Akindayomi and her CDC brought the reality of the problem out into the limelight. They also raised the tantalising possibility that if facilities and resources were applied to the training of challenged youth, they could indeed have a life, and not be consigned to life in the village or, God forbid, begging for alms on the streets. It enabled more and more parents to acknowledge the challenges of their children, and to bring them forward for assessment and necessary education.
Given the rampant nature of the problem in Nigeria and the limitation of what one person or one centre, no matter how specialised or passionate, can do, Akindayomi's efforts can only be likened to a drop in the ocean. But that drop has cloned many more drops. Several of the people who trained under Akindayomi at CDC, or who were influenced by her and considered her their mentor, have since moved on to set up their own centres or engage in other projects in the vast field of disability.
Nigeria is blessed that Olayinka Akindayomi came this way and left in her wake an internationally acclaimed concept and Centre known as Children's Developmental Centre. She has shaken the table. It is now fashionable for corporate behemoths such as major banks to sponsor workshops and outreaches on Autism. Children with impairments are no longer being hidden away, at least among the educated elite. Discussion about their progress and achievements is no longer carried out in hushed whispers. Nigerian parents have proudly celebrated the achievements of their children and their neighbours' children in Special Olympics and other international events. The children travel for local and foreign excursions. Unfortunately, the knowledge, and the change of attitude, are yet to percolate to the grassroots.
It is not yet uhuru for young Nigerians living with challenges. There is a large territory to cover. Millions of Nigerian children with impairments are unable to access the sort of education and developmental shaping a CDC is able to offer. The North of Nigeria is virtually without provision, as is almost the entirety of the nation's rural majority.
This author felt compelled to remark on all these matters as he rose to deliver his tribute at a Service of Songs and Day of Tributes organised on the grounds of CDC in Surulere on Tuesday the 7th of February. He had known her for twenty years, he told the gathered crowd of family, friends, and staff. On the front row sat Charles, Yinka's husband, and their three children. He, the author, had applauded her energy and courage, in their conversations, and they had brainstormed for long hours. He had tried to get her to bring some of her knowledge and energy to impact services in government-run facilities, in order to expand the access.
In the last few years, he had tried to shift her attention to the next logical level of her project, which should answer the question –
'What can we do for our challenged children, when they grow into adults?'
The logical, international best-practice answer would be –
'Build Half-way houses. Assisted accommodation. Group homes. Let them benefit from legally guaranteed employment quotas'.
The solution sounded tall, but necessary, for Nigeria. Some of her CDC children were already growing into their twenties.
Olayinka Akindayomi has been a blessing to Nigeria, shoving in the nation's eye a problem that is everywhere, and cannot be swept under the carpet. It is hoped the people she has mentored, and a government and public now awake to the challenge, will take her battle to the next level. Future generations of Nigerian children will be the better for it.
May her soul rest in perfect peace.