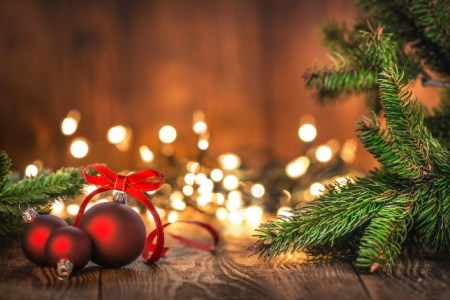 25th Dec 2020
|
by:
admin
CHRISTMAS? What Christmas?
By Femi Olugbile
It is Christmas, today. Christmas, 2020.
People are scratching their heads and trying to figure out the nuances of difference between 'marking' the symbolic birth of Jesus Christ of Nazareth and 'celebrating' the most important event on the Christian calendar. All the symptoms of the psychological conflict between 'marking' and 'celebrating' the season have been there for everyone to see in the past few weeks. To the trained Lagosian eye, familiar with the past, the tepid and belated efforts to decorate private and public places and create a celebratory atmosphere have been, to put it as gently as possible, very modest. In Boardrooms as in private homes, people asked themselves whether it was worthwhile splashing out money for ephemeral items as curtain lights and twinkling effigies on central islands and walkways, given the financial difficulties imposed by the predominant theme in everybody's lives in 2020 – the COVID-19 epidemic. Even in circles where money was no object, maintaining an air of quiet sobriety in place of loud merry making seems to be more in consonance with the general public mood. Any but the most modest celebration looks and feels insensitive, in the light of the physical and emotional trauma that the generality of Nigerians have gone through in the recent past.
Few places have felt the trauma more than Lagos. Already battered by COVID-19, with his financial and emotional resources stretched to the limit, the 'man on the street' has had to endure the chaos and danger associated with the high-minded #EndSARS protests, the Lekki standoff, and the aftermath of brigandage inflicted by hoodlums and miscreants. Lives were threatened, and taken. Property was laid waste. The old fissure lines that had been papered over opened up and became raw wounds all over again. For what looked like an eternity, policemen and other symbols of law enforcement disappeared from the streets. Traffic control fell to 'area boys'.
It was a surreal, existential nightmare. Travel time from one corner of the city to another was elongated into absurdity. Okada riders, untrained and untrainable to the civilities and responsibilities of city living, became a resurgent menace on the highways, on occasion fighting pitched battles with those who tried to rein them in.
Thankfully some sense of calm and order has returned to the land. But all is not well, yet. There is a second wave of COVID-19 out there in the community, taking down casualties, high and low. Kidnapping, abduction and terrorist activities may be more rampant in some other parts of Nigeria than they are in Lagos, but there fears and rumours of 'moles' and 'sleeper cells' in different parts of town, biding their time. There is a pervasive distrust of 'federal' government – its intentions, and its operations. There is cynicism concerning equity and a level playing field. It cannot be right, goes the prevailing logic, to continue to do the same things over and over, expecting different results.
But life must go on. In the Lagos of yore, Christmas, like 'Ileya', like 'New Year' was a cultural celebration. As just a random vignette, small boy 'Calabar' masquerades would go from house to house, singing and beating a tattoo on tin pots, collecting pennies. Muslims joined Christians in the fun and in the feasting, and even visited 'Fada Krismas' to collect presents. At the Muslim 'Ileya' you would follow your cousin as he sneaked grandmother's ram out to do battle with other rams at Onola.
It has been said that the sense of community where people of different backgrounds and religions were happily involved with one another has gradually disappeared as the years passed. It is said that there are not enough playgrounds and open grounds in the different communities and estates, and people have simply retreated into their own selves and their clans. It is said that with 'growth' and the massive daily increase in the city's population, life has become harder, literally and metaphorically. COVID 19, #EndSARS and its sequelae, the fear of sleeper 'herdsmen' and the reality of endless hours in the traffic have conspired to make this Christmas notable for the wrong reasons.
But Lagos is nothing if not a resilient city. Lagos is a place, but it is also a state of mind – in the indigenes, and those genuinely entwined with them long enough to share their values. On her Facebook page, Ngozi, a high-flying doctor, flaunts a picture of herself all geared up, complete with stylish 'gele', to attend the wedding of one of her staff. Abimbola, a distinguished urologist, strikes an attitude of insouciance in eyeglasses that cover half her face. Another friend, usually shy, has obviously missed the sheer freedom of the city, and shares a video of herself dancing in her first party in a year, face mask and all.
Nobody, it seems, can break the spirit of Lagos, and Nigerians. The Spanish flu did not, in 1918, despite cloth-draped bodies being left out on the front porches of Isale Eko for the gangs of uniformed sanitation men to evacuate every morning. Lagos life survived, and flourished.
2020 may indeed have been an annus horribilis. The Second Wave may indeed be here, making it imperative for government to persuade, and even compel, the public to mask up, socially distance and do all the other necessities for safety and survival. It may indeed be prudent to advise that the big 'gele' events be held off a little while longer, while the Second Wave is seen off, hoping a suitable vaccine will arrive in good time to head the community towards herd immunity.
The muted celebration could be an opportunity for the people to shift attention from themselves to sharing materials and affection with more challenged, less privileged people so that they too may feel some joy, and acquire an enhanced determination to get through the rough patch into the sunshine that lies beyond it.
From Human Angle, A Merry Christmas, everyone.